Quieter, Smaller and More Efficient Than Its Competition.
Want the most advanced heat pump system on the market? Daikin's inverter technology is a fraction of the size and sound of nearly every other system on the market. With an industry leading 12-year parts and 10 year labour warranty. Nothing else compares.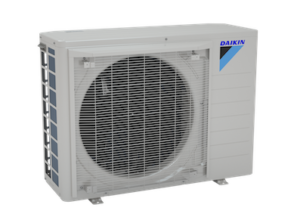 Why Choose Daikin For Your Next Heat Pump System?
Heating and Cooling in One Ultra Quiet System
Unlike traditional systems where you need one for both heating and cooling, Daikin's heat pump systems offer you both heating and cooling in one ultra-quiet system. Learn more about our heat pump installations here.
Industry Leading Warranty Keeps Your Protected
Daikin offers industry-leading 12-year parts and 10 year labour warranty. Giving you years of protection on your system.
Who is Daikin?
Daikin is the world's largest manufacturer of HVAC systems. Built out of one of North America's largest manufacturing facilities at 4.23 million square feet in Houston, Texas. 
Daikin's has over 17k employees in North America alone, while serving over 150+ countries around the world
Learn more about our heating services below:
See why so many people are turning to South Shore HVAC for their home's heating and cooling needs.
We work on all makes and models.  Trust our team to get your heating system fixed-right.
Locations We Serve
South Shore HVAC is proud to offer professional services in the Southern Nova Scotia region including:
Call For A Quote
Have questions about your heating or cooling system? Get in touch with us.